Brass, Percussion, Voices
Friday 22nd February 2019 // 7:30 pm

-

10:00 pm

£3 – £5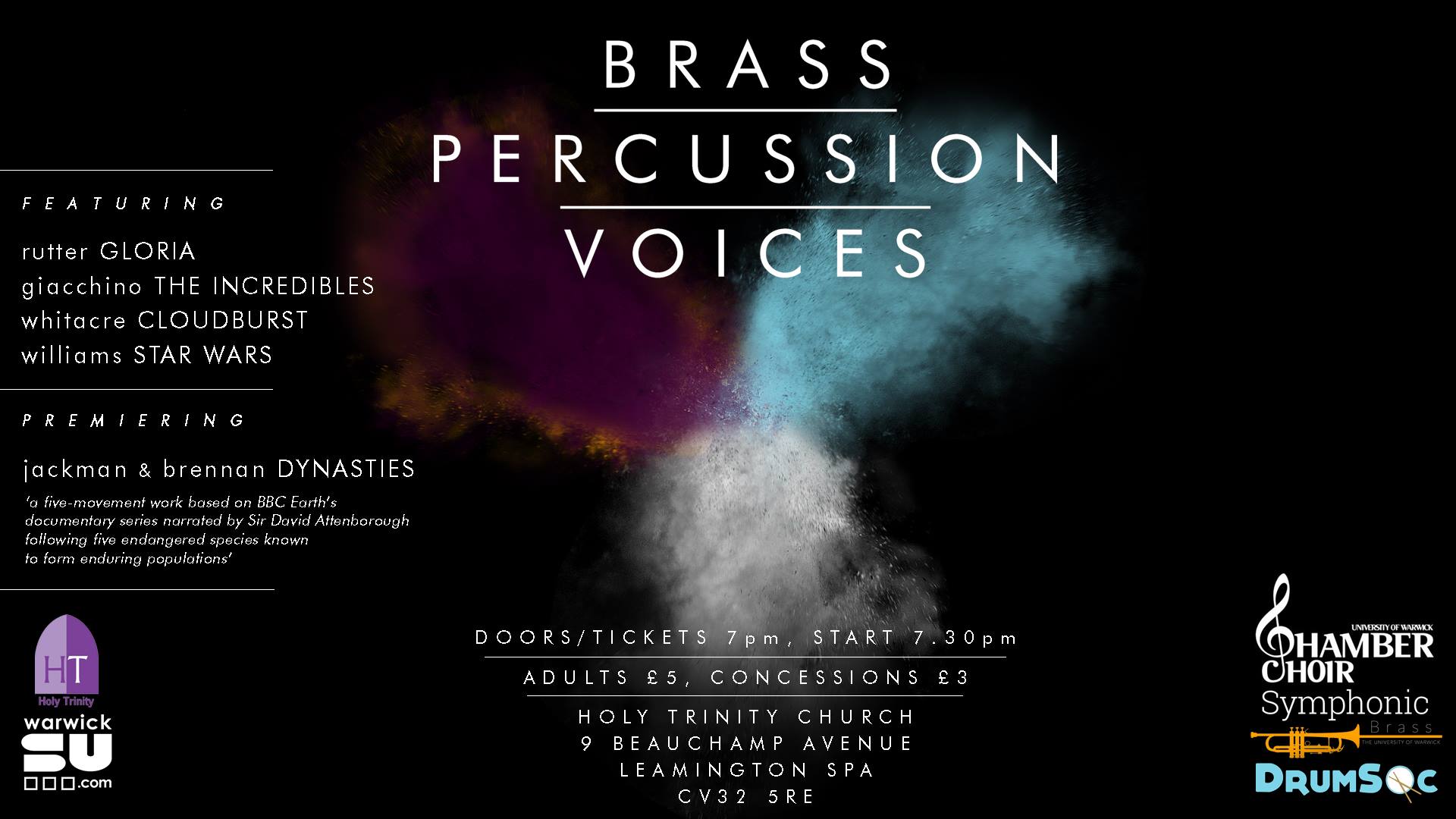 Join our very own Symphonic Brass ensemble alongside the university's Percussion Ensemble and Chamber Choir for an evening of high quality music combining three of the University's finest ensembles.
The Symphonic Brass and Percussion ensembles, conducted by Daniel Brennan, will bring a range of music, featuring film music from Star Wars and The Incredibles, as well as brass ensemble originals and arrangements of composers such as Copland and Mahler.
They will also debut a student composition by Matt Jackman and Daniel Brennan as they play a 5 movement work based on BBC Earth's documentary series 'Dynasties' narrated by Sir David Attenborough.
The Percussion Ensemble and Chamber Choir, conducted by Lucy Griffiths, will present Eric Whitacre's tingle-inducing 'Cloudburst' – an atmospheric work depicting a desert cloudburst.
The forces will then combine to perform John Rutter's 'Gloria'. This 3 movement work is set to the text of the Latin Gloria, and is described as 'exhalted, devotional and jubilant' – it is an epic work to say the least.
Tickets are £5 (£3 for students) and are available on the door.